Hey guys! I wasn't really tagged for this tag but I really wanted to do it since the first time I saw it. This has been circulating a lot on YouTube and I decided to give it a try. Basically, you're given some situations (like world apocalypse, zombies, etc…) and has to choose which book you hate enough to give up. Let's get started!!!
1. AN OVER-HYPED BOOK: 
Situation: You're in a store when the zombie apocalypse hits. The military informs everyone that over-hyped books are the zombies only weakness. What book that everyone else says is amazing but you disliked do you start chucking at the zombies?
For this one, I'll choose:
Yeah….please don't kill me John Green's fans. Honestly, I thought that Paper Towns don't deserve all the good reviews it has because for me, it was a long and boring story about a guy who wanted to find the girl he "loved".
2. A SEQUEL:
Situation: torrential downpour. What sequel are you willing to use as an umbrella to protect yourself?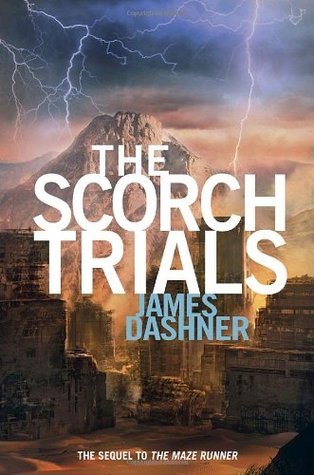 I actually loved The maze runner which is the first book in the series. I thought it was so original and the setting was absolutely amazing, but as the series went, it became more boring and unfortunately, my love didn't last. The scorch trials would use me as an umbrella without an hesitation.
3. A CLASSIC:
Situation: You're in English class and your professor raves about a Classic that "transcends time". If given the opportunity to travel back in time, which Classic would you try to stop from ever publishing?
This is one of the worst book I ever read…..I liked Steinbeck's other books but this was just so long and boring.
4. A LEAST FAVORITE BOOK:
Situation: apparently global warming = suddenly frozen wasteland. Your only hope of survival for warmth is to burn a book. Which book will you not regret lighting? 
I don't even think I need to explain why I hate this one…
---
I tag:
Louise / geniereads   kingdombookblog   Captivated~By~Fantasy   littlebookblog   giovannard   Nessa   Lauren @ Wonderless Reviews   femaleinferno    Beth @ Reading Every Night
Here is the tag! Feel free to not do it or do it 🙂