Today, I'm going to make a little update on what I'm currently reading and what I just read. I have to admit that lately, I haven't been very motivated to read a lot which made me get behind my reading goal. But don't worry I'm good now because guess what? Yesterday I read a book in a single sitting and I was so overwhelmed. The book I read in one sitting is The Crown by Kiera Cass. 
A little bit what I thought about "The Crown"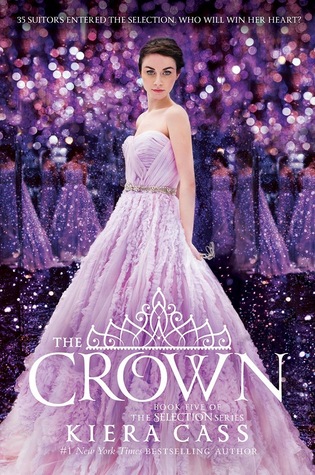 To be honest, it was super entertaining and I don't care what everyone thinks…it was very entertaining for me which is why I gave it a 4 stars. And let me say, I knew even from the The Heir with who she was going to end up with. Well, I didn't know that they were going to end up together but I knew there was something between them. I was so proud when she admitted her feelings towards him. It really felt good to get back into the story since it has been a long time.
Honestly, I think that America's and Maxon's story was better that Eadlyn. But I loved the glimpses of America and Maxon in the last two books. It was overwhelming to see how their love has grown even stronger for each other throughout the years.
The only thing I didn't like is how it ended. It was really abrupt and sudden. I think that it could have ended in another better way.
What I'm currently reading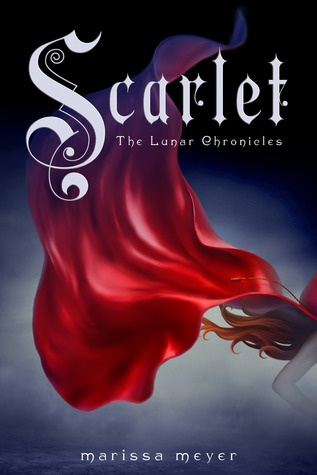 It has been a while since I started this book. Since I read Cinder a long tie ago and really liked it, I decided that I should continue the series and get back into this world. But I don't know why it's taking me such a long time to read. I'll try to finish it next week though.
Even though it's taking me a long time to finish it, I am really enjoyed it. I like the glimpses of Cinder in Scarlet's story. Really entertaining.
Allerleirauh was given to me as an e-book form to review after. So I'm currently reading it and I should review it by next weekend. It is really easy to read and very entertaining. It has a plot that I never saw before which is very original and refreshing. So excited to finish it and I'll share my thoughts with you after. I'm part of this book's book tour so with my review, there will also be a guest post. I hope you'll like it 🙂
So that's it!!! What are you currently reading?? Tell me in the comments below 🙂