If you're a reader, at least once in your life you have re-read a book, right? Well this post about the benefits about re-reading books! I love to re-read books personally. I usually re-read books when a sequel is coming out soon and I re-read the last book so I know what's happening in the next one, but I also re-read books if they are easy and fast-paced or if they are my faves.
Let's get started about the benefits of re-reading:
-You don't miss out on small details that make you enjoy the book even more
-You don't have to stress yourself into reading it
-It's easier to analyse or interpret information
-Having a deeper emotional response than the first time
-Feel closer to the characters
-Just having fun all over again 
My favorite books to re-read:
1.The summer I turned pretty series by Jenny Han
2. By Jenny Han again, To all the boys I've loved before. I'm seriously addicted to Jenny Han's books!!!
3. A COURT OF MIST AND FURY BY AMAZING SARAH J. MAAS (I've been re-reading parts of this book every week for the last three months….I think I have a problem with this book) Oh and I have a tumblr where it's literally a blog about Sarah J. Maas' books so you can check it out: High Lady of Dreams
I'm seriously ACOMAF trash.
4. The selection series by Kiera Cass. It's kind of my guilty pleasure 🙂
5. Fangirl by Rainbow Rowell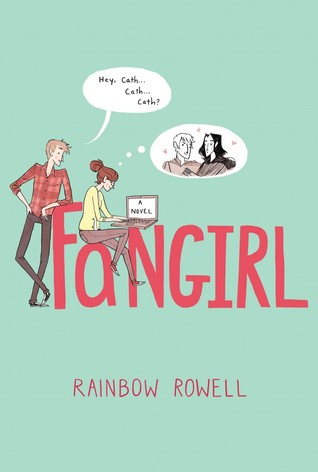 What are some of your favorite re-reads?